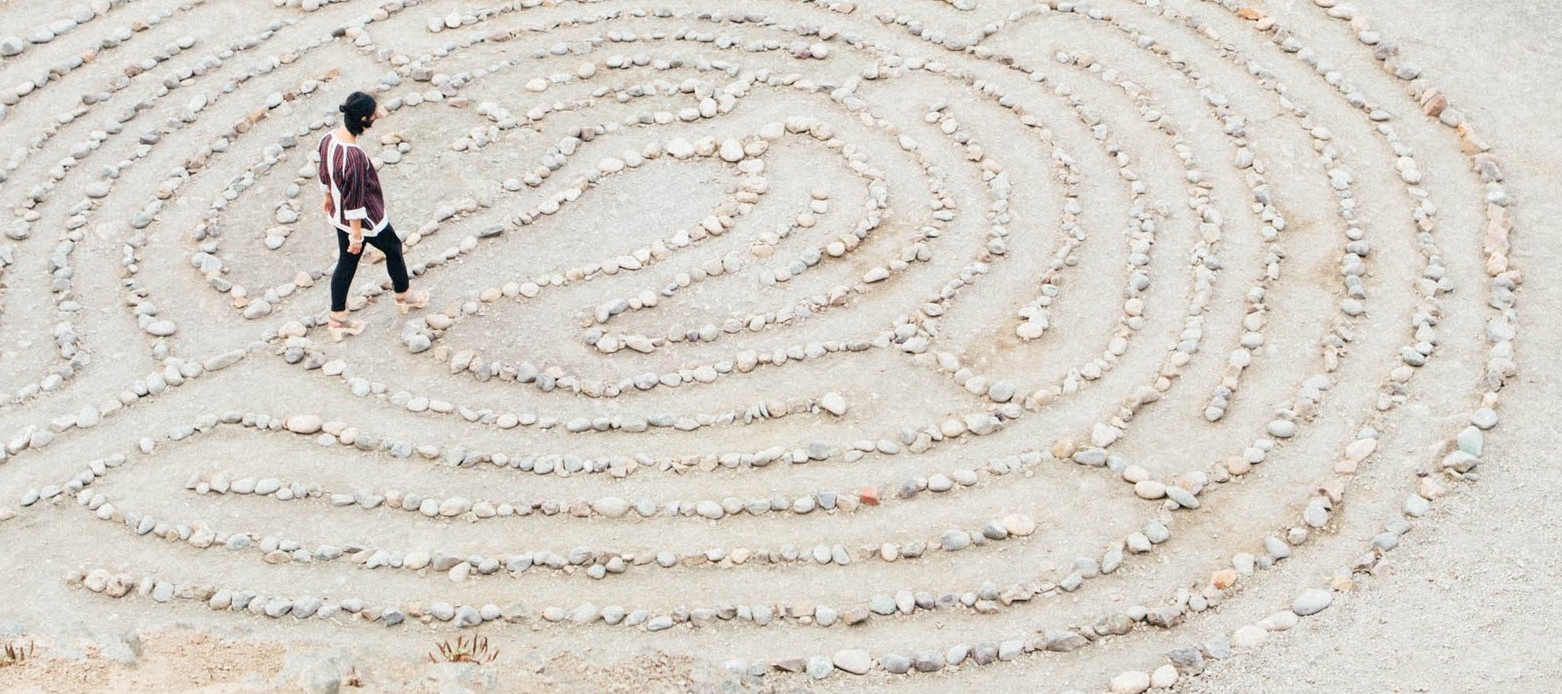 Yoga Basics
Beginners & All Levels
The basic yoga class will be done at a gentle pace in order to learn the foundational poses of yoga – opening, standing, shoulder and hip exercises, inversions, twists, backwards and forward bends, salutations, and finishing poses. Students will learn about the principles of alignment and how to flow into the pose using breathing techniques. Complete relaxation and breathing techniques will be practiced.
Hatha Yoga
Beginners & All Levels
Gentle movement and postures designed to reduce stress, increase self-awareness and builds strength and balance. It is the most common form of yoga practiced.
Restorative Yoga
Beginners & All Levels
Restorative yoga might best described as a supported, conscious body/mind relaxation practice. When supported with props, the body relaxes and opens, releasing tension and stress. Restorative poses offer benefits to both the body and mind. Students will hold a small number of relaxing poses for extended periods of time to enjoy some deep meditative time and stress relief.
Chair Yoga
Beginners & All Levels (currently only offered as a private session)
Chair Yoga is an adapted form of yoga that makes yoga accessible to everyone. The chair replaces the yoga mat and becomes an extension of the body allowing the client to take full advantage of the benefits of yoga. Chair Yoga allows the client to modify their yoga practice based on mobility, health, and current ability level.
Chair Yoga offers a practice that includes seated poses on the chair and standing poses using the chair for balance and support. Suitable for those working with injuries, inflexibility, movement disorders, balance problems, Parkinson's, MS, and all others looking for extra support in a yoga class. Recommendation and approval by the clients Physician is required.
*Please note that the studio is located on the second floor with no elevator access.
Chakra Vinyasa Flow
Beginners & All Levels
Chakras are specific points within our body where the flow of energy is regulated. There are seven main chakras that start at the base of the spine, and travel all the way to the crown of the head. Each chakra is unique, and has its own specific functions within our subtle energy body. This is a vinyasa based class that will bring focus to the chakra system by incorporating the different poses and elements that each chakra represents into the practice. Each week we will explore one particular chakra, while still maintaining balance to the entire system through our flow.
The class varies in intensity depending on the chakra and is open to all levels. No prior knowledge of the chakra system is necessary.
Power Yoga
Intermediate to Advanced
Power Yoga is a fitness-based vinyasa practice. An offshoot of Ashtanga Yoga, it has many of the same qualities and benefits, including building internal heat, increased stamina, strength, and flexibility, as well as stress reduction. Teachers design their own sequences, while students synchronize their breath with their movement. We recommend that students have a well established practice and are aware of proper alignment.
Yoga Stretch & Flow
Beginners & All Levels
Welcoming all levels, yoga stretch and flow pairs gentle, lengthening movements with breath work to create a balanced experience of groundedness, fluidity, and ease—both physically and energetically. This class involves vinyasa flow and moderate stretching, helping students to release tension and unwind.
Strengthening Yoga
Intermediate to Advanced
A more challenging and vigorous vinyasa/hatha led yoga class focusing equally on strength and flexibility while incorporating traditional yoga postures, inversions, and more dynamic movements. Some yoga experience recommended in addition to general good health and fitness. This class is not suitable for those brand new to yoga or those with moderate to extreme health challenges.
Gentle Yoga
Beginners & All Levels
Practice self care, self love and take some time for you. Connect to your breath and body and let go of your stress energy, worries and burdens. With a focus on action, alignment and breath, this practice features a nice tempo to find what feels good and listen to the body. This sequence is easy on the wrists and great for the spine. A good practice for those new to yoga – also great for fast paced yogis who want to keep a healthy and well balanced yoga practice.
Slow Flow & Restore
Beginners & All Levels (currently not offered)
Find balance, build strength and cultivate ease in this yoga practice. The first part of the class will invigorate you with a flow sequence focusing on toning and stretching the muscles. In the second half of the class you will relax and completely unwind with therapeutic and gentle restorative or yin poses that will help you let go of chronic stress and tension in the body and mind, all while receiving the benefits of hands-on reiki. All levels welcome.
Community Meditation Class
All Levels (no yoga experience necessary, currently not offered)
Meditation is a natural state of rest and healing. Your body already knows how to meditate and you've probably experienced this state, even if you didn't label it ' meditation.' Once we find a meditation style that fits our personalities and our lives, establishing a regular meditation practice becomes a pleasure rather than a chore, and we can experience benefits of reduced stress, improved awareness, and greater happiness.
This class opens with 15-20 minutes of simple movement, stretching, and breathing to release tension and prepare our bodies to meditate. Each week we'll explore one or two basic approaches through short meditations followed by discussion, and end with a longer guided meditation to more fully experience a variety of styles. The hope is that you will discover a meditation style that resonates with who you are and what you enjoy, and can find time in your life for a personal mediation practice. The class is designed to build meditation skills for regular participants, but to be accessible to drop-ins with all levels of experience.
Restore and Renew
Beginners & All Levels
Our Restore and Renew class will allow you to open and harmonize your body and mind in a safe and comfortable environment, leaving you feeling calm and recharged for your week ahead. Set to relaxing music, class will begin with a gentle flow to awaken your muscles and release tension, progressing into longer, supported holds to deepen your experience. During the supported holds you will receive gentle hands on assists. A short meditative body scan is offered, enabling the practitioner to become completely relaxed and at ease in their own body. Open to all levels, no yoga experience needed.
Yin Yoga
Beginners & All Levels
Yin yoga targets the connective tissues, such as the ligaments, bones, and joints of the body that normally are not exercised very much in a more active style of asana practice. Yin yoga generally targets the connective tissues of the hips, pelvis, and lower spine. Yin yoga is a perfect complement to the dynamic and invigorating (yang) styles of yoga. Suitable for students of all levels.
Vinyasa Flow Yoga
Intermediate to Advanced
Poses flow from one to another in conjunction with the breath. We work on integrating breath and movement, awareness and alignment, strength and flexibility. A great workout!
SPA Yoga®
Beginners & All Levels
SPA Yoga® is 75 min slow flow floor based yoga class that is based on the Fluid Yoga® Sequencing. This class flows through the body's senses to discover a deeper awareness. The physical practice spends time opening all energetic points of the body to leave the practitioner with a blissed out feeling. We will end with a relaxing 15 minute guided meditation. During SPA Yoga®, you may discover extra hands on assists and massages, a calming candlelit room atmosphere, delightful scents and beautiful music in the background. Be prepared to feel like you just walked out of a SPA!
SPA Flow Yoga
Intermediate to Advanced (currently not offered)
SPA Flow Yoga is a combination of vinyasa flow and SPA Yoga ®.
Vinyasa is considered a "moving meditation," and focuses on harmony, balance, grace, and fluidity. SPA Yoga is a slow-flow, floor-based, whole-body sensory experience. Class will typically begin with poses that flow from one to another, working on combining breath and movement, awareness of alignment, strength, and flexibility. Winding down from there will be a slow flow floor-based practice with sequencing used in a typical SPA Yoga class. By combining these two styles, practitioners will experience a workout that builds strength, flexibility, inner awareness, calm and peace.
Yoga Nidra
Beginners & All Levels
Yoga Nidra is considered "Yogic Sleep". It is a state of conscious deep dleep. In Yoga Nidra, you leave the waking state, go past the dreaming state and go to Deep Sleep, yet remain awake. Yoga Nidra Meditation is simple, easy and convenient. It is a powerful, ancient form of guided meditation that transforms by inducing relaxation and healing of the body, mind and spirit. Yoga Nidra does not require experience. You don't have to sit still and quiet the mind. You do Yoga Nidra meditation lying down and just follow the guided meditation of the facilitator. Take time for yourself and see what some military and veterans administration hospitals, and other institutions are using to help heal the wounds of trauma, PTSD (post-traumatic stress disorder,) depression and chronic pain.
As with any type of exercise, please consult with your doctor before beginning this or any other yoga practice, and inform your instructor if you are working with an injury.